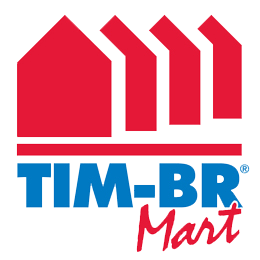 November 5, 2009
Smartcast Inc.
A106 13781 116th Ave
Surrey BC V3R 0T2
Dear Kevin
Our Timbrcast screen has taken an underused wall space and turned it into a dynamic and engaging selling area for many products that often go unseen by our contractors. It has also proven an effective tool for supporting our flyers and other internal promotions. Overall, it's been a great fit in our store."
Chris Galer
Vice President Sales
Port Coquitlam Building Supplies
Lillooet Builder's World Ltd.
19 January 2010
Kevin,
Good to talk to you again regarding TimbrCast in our store. You asked me to share with you some of the experiences we have had so far:
Location, location, location: When we first set up the big screen about three months ago, our intention was to get customers to see it the moment they walked in the door. We mounted it on a beam that faced the tv towards the door and allowed for perfect viewing...or so we thought. The problem with the location was that it was about thirty degrees higher than eye level. Consequently if you didn't already know it was there or if there wasn't a video playing that would catch your attention, you wouldn't even know it was there. We proved that problem when we moved the TV to directly behind the cash counter where you had no choice but to notice it when you were about to purchase your goods! The TV was in the first location for approximately six weeks and the very first day we moved it, regular customers were heard commenting "I never knew you had that!"
Content is the key: The best materials to show are videos. Product promotional or product related educational videos are the ones that keep people watching. Since moving the TV to the new location and featuring product videos, I can modestly say that customers are spending an average of three to five minutes longer in the store. They are either watching the videos and ads or they are talking about what they see with other customers. I relate this phenomenon to that of a car accident: if one person sees another looking at the TimbrCast TV, they can't help but look too!
Contractors are always jealous: With the help of the TimbrCast team, I had an ad developed for one of my contractors at his request. As an incentive for him to sign on, I am running his ad in conjunction with product related videos. He is a roofing contractor and I'm featuring Malarkey shingles. The second day the ads were running (this is the first ad we are trying on TimbrCast) another contractor noticed and immediately began asking questions on how much it cost and how to get his own ads. One again proving that people are noticing and watching the TimbrCast TV!
I am the resident techie at this store and consider myself fairly computer literate. That being said, I never really have much time to develop store specific ads and ideas for the TimbrCast TV. So, I call upon the TimbrCast team (Tony) and tell them what I want and have been impressed with the content and the quick responses. This makes it easier and easier to build up a store specific library for us and that allows for a good variety on the TimbrCast TV.
If any dealer has questions or doubts about the TimbrCast program, please let them know that they can contact me directly and hear it right from the horses' mouth.
Bob Hale
Contractor Sales/Inventory Manager/Resident Geek
Coe Lumber
November 3, 2009
To: Kevin Haluk
SmartCast, Inc.
Re: TIMBRcast
As a current subscriber, I am very pleased with the ways in which TIMBRcast has added a new dimension to our business.
Not only it is a versatile advertising tool for selling and presenting new products, it also serves as a digital info centre for broadcasting community events and announcements.
As experience has shown, it serves as a very effective add-to-cart reminder for the consumer waiting in line.
The team behind TIMBRcast has been of excellent support. They have mentored us in the usage of the product and helped in creating appealing advertising templates.
I fully endorse TIMBRcast as a progressive tool for today's business.
Sincerely,
Mark Lau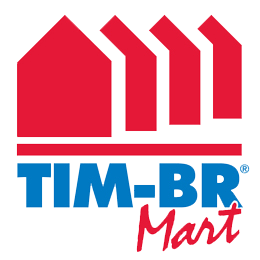 SmartCast Inc.
A106 13781 116th Ave
Surrey BC V3R 0T2
Attn. Kevin Haluk
Dear Kevin
I would like to take a minute to congratulate you and SmartCast Inc. on the great new asset that TimbrCast has brought to our store.
What I thought would be an icebreaker and a distraction at our busy Contractor Counter, has turned into an attention grabber, and our best advertising investment yet.
When we sold 3 Bosch Hammer drills between Christmas and New Years', just after we launched the screen, I knew we were onto something big. When we have customers asking how they can get their product advertised on our screen, I knew that we had a winner.
We are at the point now where we are considering adding a second screen to our front window as a 'street talker', doing the same job with the passersby that we have from our in store customers.
An added bonus that we have found is on the odd occasion that there is a sports event-Hockey, Baseball, Football, Golf etc.; we can keep our customer's interest even longer!
Thanks for the great idea-keep them coming.
Chris Coakley
General Manager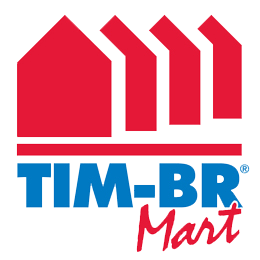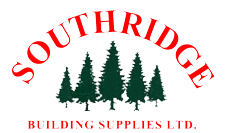 Smartcast Inc.
A106 13781 116th Ave
Surrey BC V3R 0T2
Attn. Kevin Haluk
Dear Kevin
Since Southridge launched Timbrcast our customers have been quite impressed with the educational information as well as big saving sale events that we have been able to post for them to see. They have shown a keen interest in advertising their services using timbrcast also. Our buying group TIM-BR MART also being a sponsor to the world junior hockey tournament this coming year allows us to show the junior hockey games at the same time as advertising our business as well as our customers.
This is an economical advertising revenue driving enterprise that I believe would benefit all retailers to add margin and sales and revenue on a everyday basis. We also use Timbrcast as a training platform for own staff to watch product knowledge videos and introduce new products. As well Timbrcast's support is 2nd to none. If I have any questions or concerns they are rectified in minutes not hours. I highly recommend timbrcast to all retailers considering installing this system.
Keep up the great work Timbrcast!!!


Sincerely

Tony Deane,
Southridge Building Supplies